ULTRA'S ENHANCED FEATURES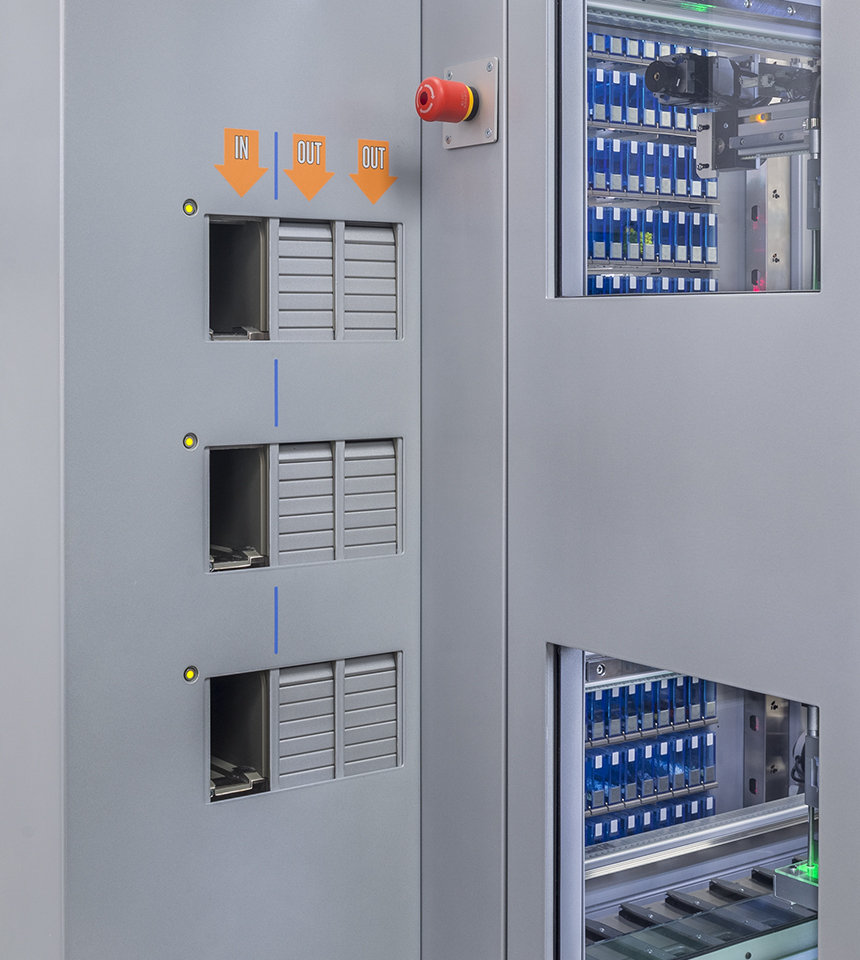 Ultra Fast
SynMed
®

Ultra is the most efficient blister pack automation on the market.

Production speeds:
180 single dose cards/hour, or 3 cards per minute
90 multi-dose* cards/hour, or 1.5 cards per minute
No downtime for replenishment
"Typically, a technician will manually prepare 6 multi-dose cards per hour; it would take 17 full-time technicians to produce the same output as 2 full time technicians operating the Ultra."
* Assuming an average of 7 Rx per patient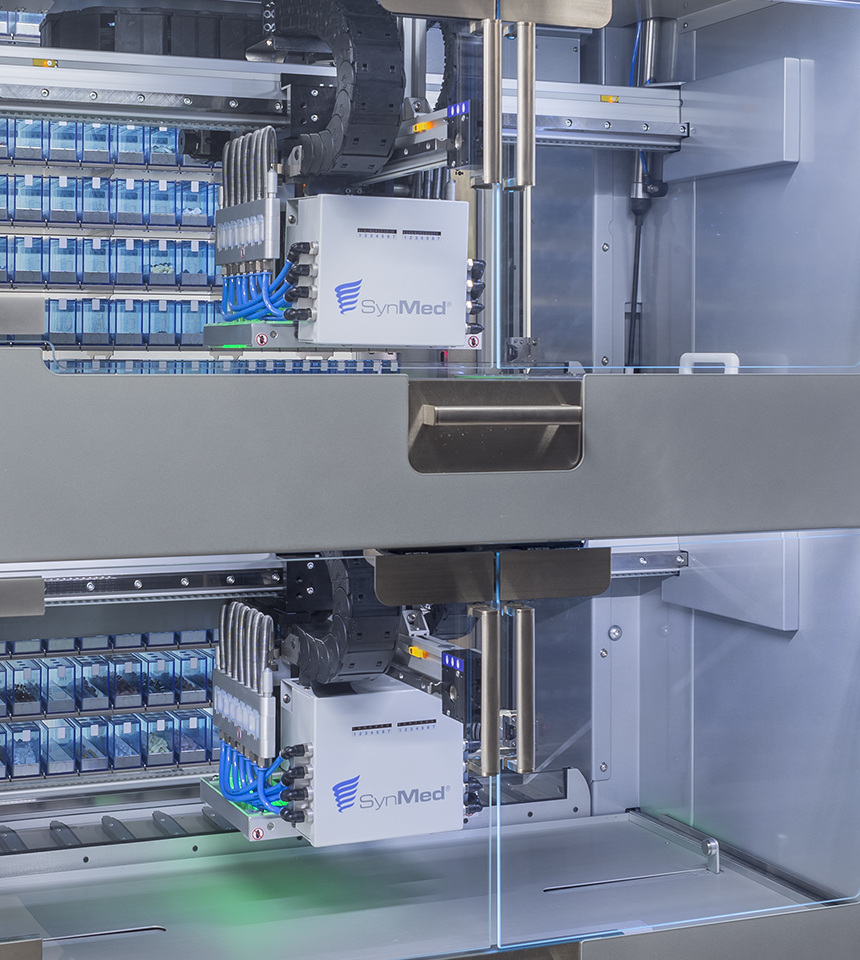 Ultra Precise
Unparalleled precision allowing for safe scalability.
Tried and tested pick and place technology
Robotic precision, free of errors
High res image of each medication printed on the label
Any meds positioned manually, e.g. half tabs, indicated on the label
Number of meds contained in each blister indicated on the label**
** Dependent on card model selected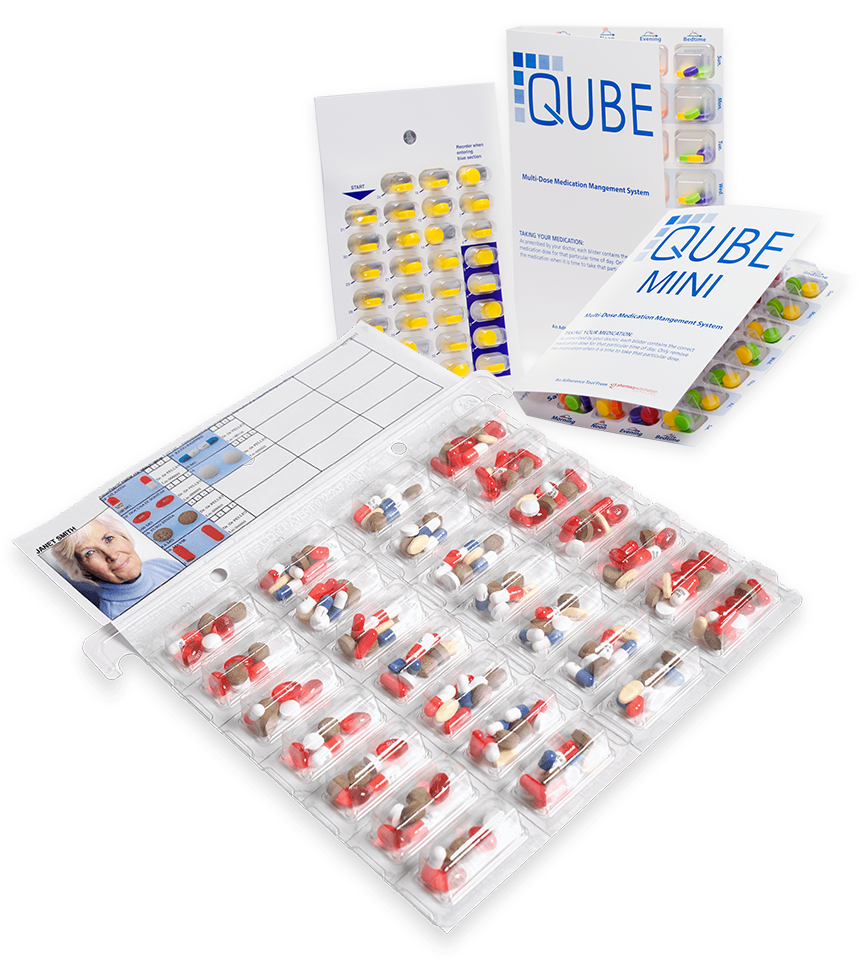 Ultra Flexible
Made to fit YOUR needs.
Blister card model of your choice, 30+ and growing

Address different patient groups
Contain costs

Single dose & Multi-dose
2 picking units have ability to fill different cards simultaneously
508 internal RFID containers, unlimited external containers
On site calibration in minutes – well adapted for generic changes, stock outs
Small footprint: 62 x 57.5 x 82.5 inches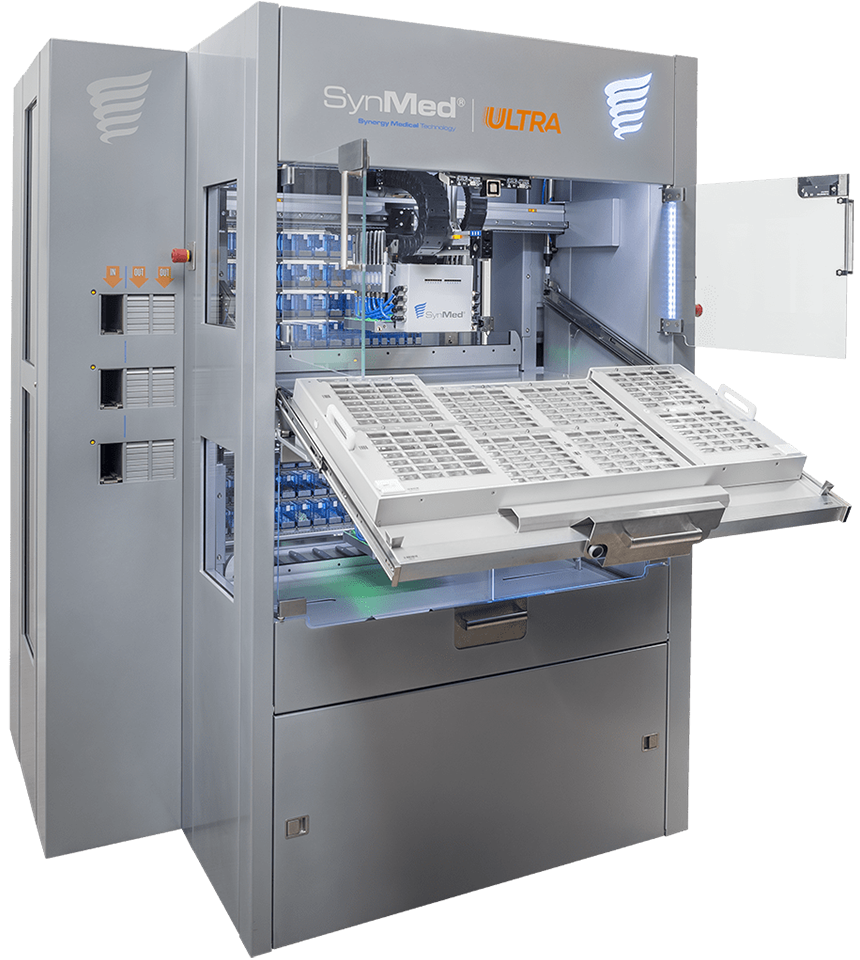 Ultra Clean
The only solution that offers this level of safety and convenience.
No common chute
No medication residue
No daily maintenance